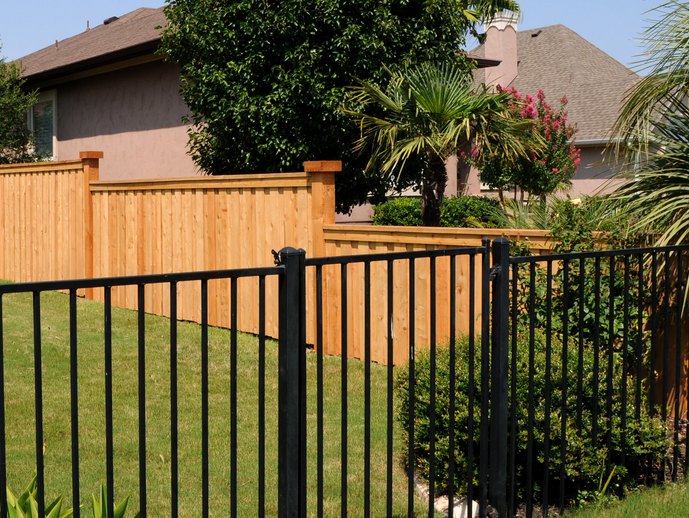 A beautiful fence can provide privacy, security, curb appeal, and another opportunity to express your style on your property. They also help maintain the safety of children and pets. If you own a pool, you'll need a fence to guard your backyard (it's the law). [link to FAQ]
We have plenty of styles to choose from:
We'll do what it takes to ensure you have an elegant and secure fence you love.
Your satisfaction is our main priority.
Call today to move forward with our professional fence installation service.
Free Constultation
Need fencing ideas? Check out our completed projects!
See Our Completed Projects
---
Ornamental Steel and Wrought Iron Fence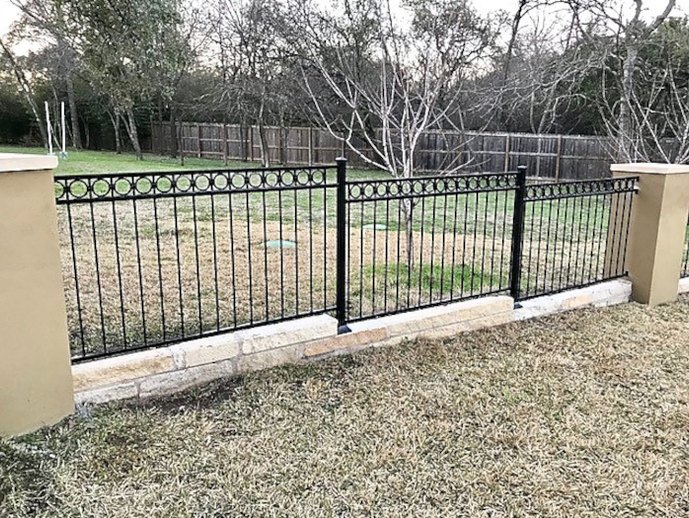 If you (or your HOA) don't require a wood fence or you don't need privacy, ornamental steel or wrought iron are excellent choices to dress up your property.
Ornamental steel and wrought iron fences are two types of decorative fencing that add elegance, style, and security to any property. Here are some key differences between the two:
Material: Ornamental steel fences are made of steel, while wrought iron fences are made of iron. While both materials are strong and durable, wrought iron is known for being more malleable and easy to work with, which makes it a popular choice for intricate designs (see our gates).

Maintenance: Ornamental steel fences are typically coated with a rust-resistant finish, such as powder coating or galvanization, which makes them low maintenance and easy to clean. On the other hand, wrought iron fences require regular maintenance, such as repainting or applying a rust inhibitor, to prevent rust and corrosion.

Cost: Ornamental steel fences are generally more affordable than wrought iron fences, as they are easier to produce and require less installation labor. Wrought iron fences, however, are considered a high-end option due to their intricate designs and classic look, which can increase their cost.

Design: Ornamental steel fences offer various design options, including custom designs. Wrought iron fences are known for their classic, timeless designs.

Strength: While ornamental steel and wrought iron fences are strong and durable, wrought iron is considered stronger due to its higher carbon content. For this reason, wrought iron is popular for high-security applications, such as commercial or industrial properties.
Overall, ornamental steel and wrought iron fences offer unique design options and security benefits. The choice between the two largely depends on personal preference, budget, and the intended use of the fence.
Let us know your ideas for ornamental steel or wrought iron fence and we'll get started on it!
Free Constultation
Check our gallery of completed projects for ideas!
See Our Completed Projects
---
Wood Fence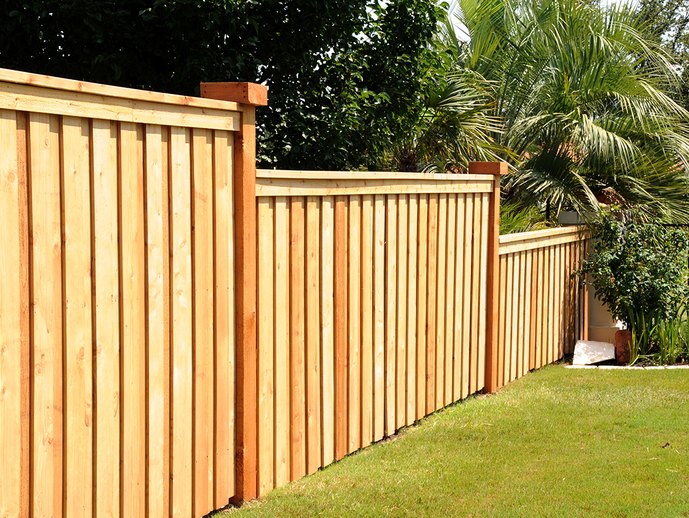 Wood fences are popular for many homeowners due to their natural beauty, versatility, and privacy.
We offer a variety of wood fence installations. Our team designs and installs attractive, sturdy fences to match your needs and budget.
In addition, we also offer wood stain services to enhance the color and durability of your new wood fence.
Our wood fence contractors provide the best for you:
We hand-pick your pickets to make sure they're adequate to install
We use hot-dipped galvanized ring shank nails
We use 5000 psi mixed concrete to set all posts
Three (3) support rails are installed on all wood privacy fences
All 4×4 and 2×4 x16′ rails are pressure treated to ensure the longest-lasting fence available
All the gate hardware is powder coated
We can help design a custom look for your wood fence
Here are some benefits of wood fences:
Aesthetic appeal: Wood fences have a natural and warm appearance that can enhance the look of any property. They are available in various styles and designs, from traditional picket fences to more modern horizontal slat designs, allowing homeowners to choose a fence that complements their home's architectural style.

Privacy: Wood fences are an excellent option for privacy. When constructed properly, they will block views from neighboring properties. The privacy feature is essential if you have outdoor living spaces or children and pets who need a safe and secure area to play.

Durability: With proper maintenance, wood fences can be durable and long-lasting. Certain types of wood, such as cedar and redwood, are naturally resistant to decay and insects, making them a popular choice for fence construction.

Versatility: Wood fences are a versatile option that can be customized to fit your needs. They can be painted or stained in a variety of colors, and the height and design of the fence can be tailored to provide the level of privacy or security you need.

Sustainability: Wood fences can be eco-friendly using sustainably harvested or recycled wood. Additionally, wood fences can be repurposed or recycled at the end of their useful life.
While wood fences have many benefits, they also require regular maintenance, such as staining or sealing, to protect against weathering and decay. However, with proper care, a wood fence can provide a beautiful and functional addition to any property.
Whether you prefer a simple solid or spaced style, or a layout with a decorative lattice, our professional wood fence builders will work with you to choose your dream fence.
Give us a call, and we'll sit down and discuss your ideas!
Free Constultation
Need more ideas?
See Our Completed Projects
---
Gates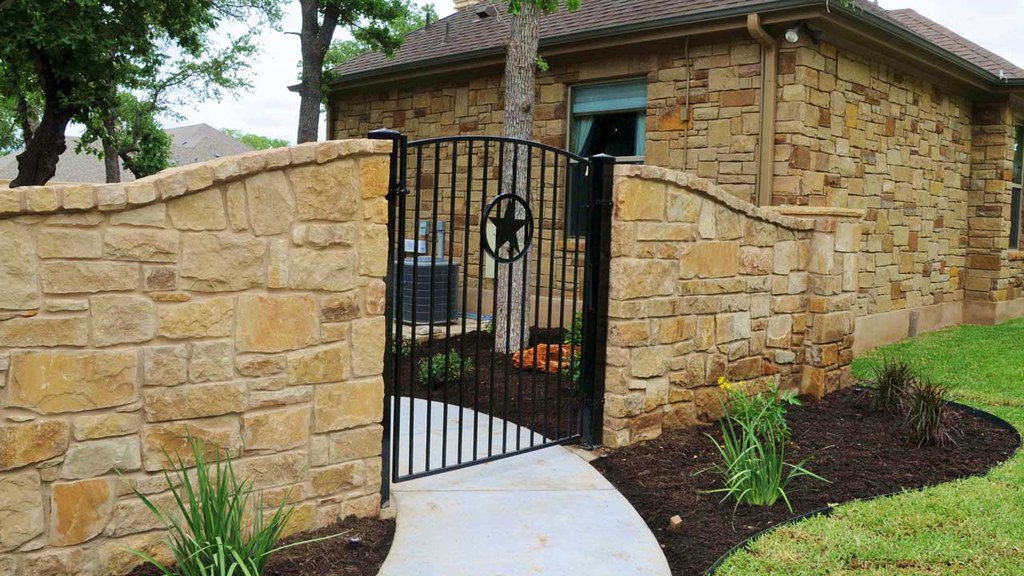 Whether you're looking for electric or fence gate installation, a solid and well-designed gate will keep your home safe from intruders and give it a visual appeal. After all, it may be the first thing your guests see when approaching your home.
Your peace of mind and your family's safety depend on the materials and workmanship used to build and install your gate. Our gate installation team is highly skilled and only uses top-quality materials. So rest assured, your new gate will be functional and secure.
There are several factors to consider, including the type of fence you have, the location of the gate, and your security needs. Here are some tips to help you choose the right gate for your fence:
Determine the size and type of gate you need: The gate size will depend on the size of the fence opening and the type of gate you want. Common types of gates include swing, sliding, and rolling.
Consider the material: Gates can be made from a variety of materials, including wood, metal, vinyl, and composite materials. Choose a material that complements your fence and fits your budget.
Choose a gate style: Gates come in various styles, from traditional to modern. Choose a style that complements your home's architecture and adds to its curb appeal.
Determine the level of security needed: If security is a concern, consider adding features such as locks, keypads, or automatic openers to your gate. This will provide added protection for your property.
We'll help you choose the best gate to secure your home or property using the project specifications and your vision of the perfect design.
Free Constultation
Check out these gate ideas!
See Our Completed Projects
---
Farm Ranch Fence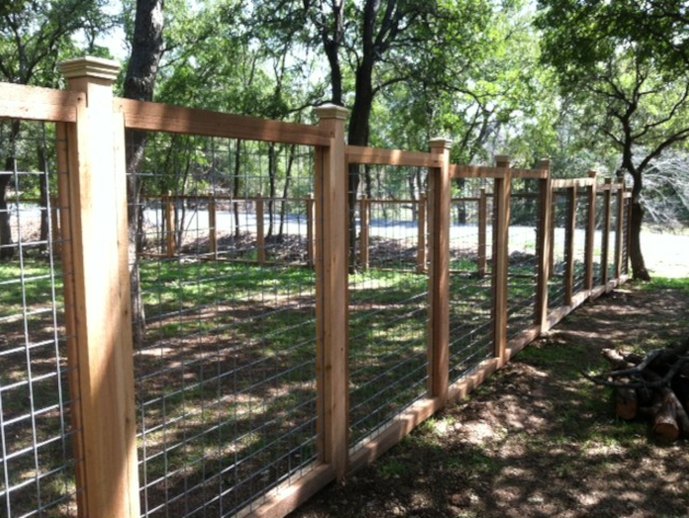 Georgetown Fence & Deck is one of the best agricultural fencing contractors in Central Texas.
Since we're a locally owned and operated business, we know the needs and expectations of residents and ranch owners in Central Texas. Therefore, we specialize in field fence installation services covering a wide variety of fences.
Fences are essential for barricading (or splitting) your gardens and ranches with wooden posts (possibly with notice/sign boards), as well as improving the security and aesthetics of your property.
You can choose the style of fence you want to install and trust us with the installation process. Whether you own cattle and horses or prefer the look of this style for your home, we offer various types of framed hog wire or framed residential ranch-style fence to suit your needs. In addition, raising a ranch-style privacy fence helps prevent animals from wandering off your field.
Ensuring the finest work quality and customer satisfaction is our topmost priority. That's why every build and installation we undertake is a custom job that is unique, durable, and detailed.
Call us if you want (or need) to install horse or ranch-style fences for your home or property.
Free Constultation
See more of our finished projects!
See Our Completed Projects
---
Chain Link Fence
Whether for your home or your business, chain link fences come in many different styles and options, and have several benefits. These include:
Security: Chain link fences are practical for homes, businesses, and public areas. They provide a physical barrier that can deter intruders. Their open design allows for visibility, making monitoring activity inside and outside the fence easier.
Durability: Chain link fences are made of galvanized steel wire, which makes them durable and able to withstand harsh weather conditions, such as heavy rain, snow, and wind.
Low Maintenance: Chain link fences require very little maintenance and do not need to be painted or stained. The galvanized steel wire is resistant to rust and corrosion, which makes it easy to clean with soap and water.
Cost-effective: Chain link fences are one of the most affordable fences, making them a popular choice for homeowners, businesses, and municipalities.
Versatility: There are a variety of uses for chain link fences. Some include residential, commercial, and industrial settings. They are customizable with different heights, gauges, and color coatings to suit specific needs.
Pet Containment: Chain link fences are popular for pet owners, as they provide a safe and secure space for pets to play and roam around without the risk of escaping.
Chain link fences offer an affordable, durable, and low-maintenance solution for securing and defining properties, making them a popular choice for many applications.
Call us today, and our expert fencing installers will make your vision a reality!
Free Constultation
See more completed projects!
See Our Completed Projects
---
Handrail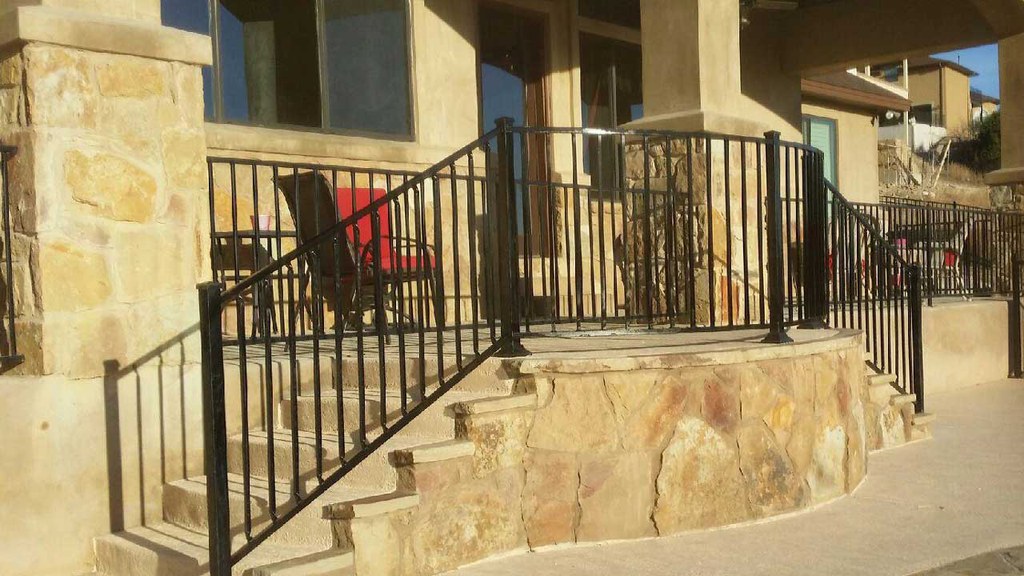 When it comes to your property, safety comes first.
Our fence installation contractors understand this and are ready to help make the exterior of your home safe with stairs handrail installation services.
Our team of experienced handrail installation contractors will ensure that your exterior steps and elevated landings will be safe and look stylish. In addition, our skilled designers will ensure that the addition to your home increases its visual appeal.
A family home can include a front and/or back porch, a deck, garden landscaping, and a pool. An experienced handrail builder can make all of them easy to use and safe for all your family and guests by offering you the following:
Outdoor handrail installation for patio stairs and sloped gardens
Pool handrail installation
Entrance staircase handrail installation
Backyard stairs handrail installation
Our contractors specialize in handrail design, build, and installation. As a result, your new handrail is built and installed correctly!
We handle everything – from design to reality!
Our experienced team is ready to give you a fair estimate for your outdoor handrail project.
Free Constultation
See Our Completed Projects
---
Custom Fencing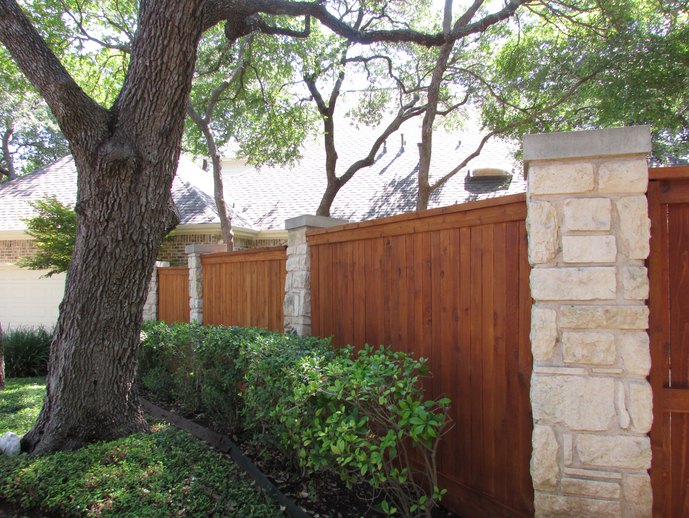 Your fence doesn't have to look like everyone else's. If you want a strong, beautiful fence to match your needs and preferences, we can help.
Not everyone wants a basic white picket fence. If you need a unique fence for your property, we're here to provide the custom fence you envision. We offer top-notch fence installation services for both residential and commercial customers.
Why choose custom fence panels?
Privacy and security is the primary reason to install a fence. However, there's a lot to be said about a beautiful fence. The benefits of custom fence panels include the following:
Flexibility. You can choose the height, width, and materials that best suit your needs. Whether you're interested in vinyl, chain link, wrought iron, or custom wood fencing, you'll be able to get it.
Aesthetics. A custom fence can enhance the appearance of your property. Since you aren't limited to prefabricated panels, you can choose a style that complements the look of your home.
Integration with the landscape. Your property may have rocky or hilly areas, or some trees may be too tall. A custom fence allows our installers to work with your existing hardscape and landscape.
Improves property value. Stunning custom fencing that adds security and privacy can provide a significant return on your investment.
We have experienced fencing contractors that can design a custom fence for you. So whether commercial or residential, your property will look exactly how you want it to. It can blend in, or it can stand out in the neighborhood.
Contact our team of experts and discuss what you have in mind, and we'll help you to bring it to fruition. We can handle projects of any size and work with a wide range of materials. So we'll deliver high-quality work if you need a custom vinyl fence, a custom wrought iron fence, or a custom chain link fence.
Talk to us and learn how we can bring your custom fencing vision to life.
Free Constultation
Want to see more of what we have to offer?
See Our Completed Projects
---