We're your local Georgetown, TX, area professional fence and deck company!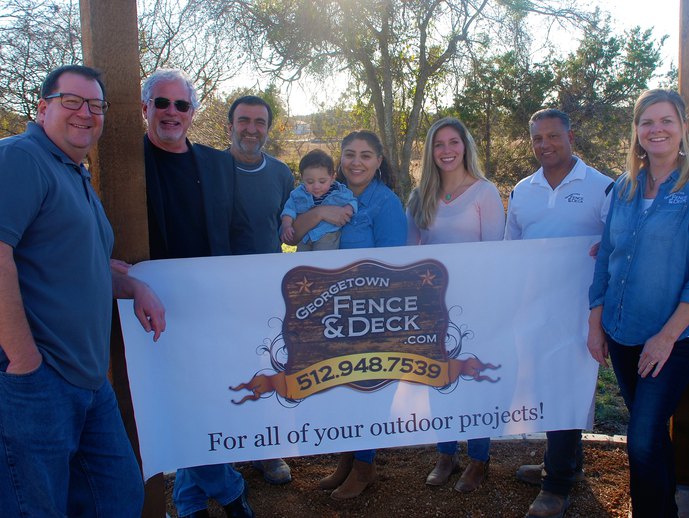 Our mission is to understand your vision and needs, then transform your space from a dream to a reality. We want you to love your outdoor space!
Locally Owned And Operated
When you see the Georgetown Fence & Deck sign, you know the mark of dependable quality. We're a local, family-owned and operated business that puts a high priority on customer service. Your satisfaction is our success, and our family takes pride in doing your job right and on time every time!
We invite you to stop by or give us a call and let Georgetown Fence and Deck install your next fence, deck, patio, pergola, outdoor kitchen, or any other service we offer.
Owners Ken & Nancy Burris are excited to bring their business & customer service skills to Georgetown Fence & Deck. After living in Cedar Park for seven years (and celebrating 3 CPHS graduations!), becoming business owners in Georgetown was easy. Honesty, dependability, hard work ethic, and an emphasis on serving their neighbors are the keys to their operation.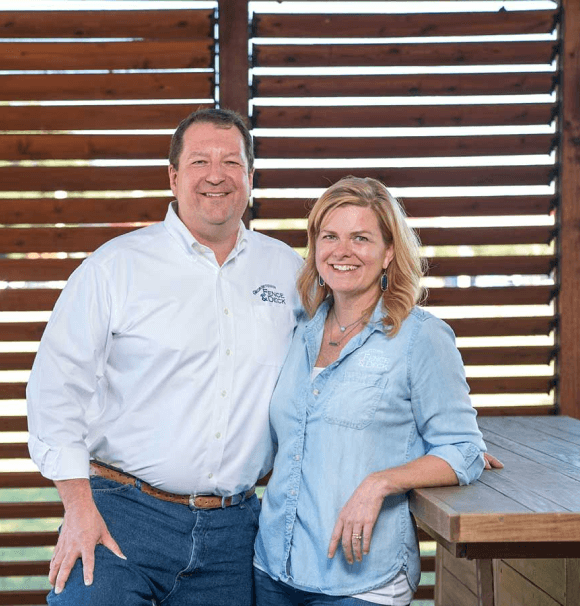 Let's create your perfect outdoor living space
When it comes to enhancing your outdoor space, even minor details matter.
1. Schedule a Visit
Calling our office is the most efficient way to get on the calendar.
2. Free, On-Site Consultation
Our Fence, Outdoor Living & Masonry Consultants arrive to determine your needs. They work as quickly as possible to provide an accurate free estimate.
3. Project Proposal
Your consultant will email you a proposal for your approval – your signed contract and a paid deposit will move your project forward.
4. Project Execution
Your satisfaction is important to us. Please call your Project Manager or the Office with any concerns – we want you to love your outdoor space!
Free Constultation
---